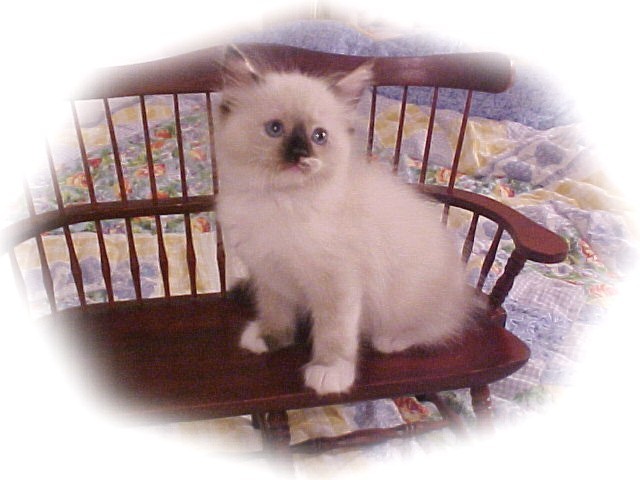 Let us know what sex and color you would like your kitten to be and we will let you know when kittens become available. A $200 deposit will hold a kitten for you and you may visit them when they are 6 weeks of age. There are no refunds on deposits. The current price for pet kittens is $1200 and may be more depending on quality. Kittens may be spayed or neutered at 10-11 weeks of age but this will be determined by their size at that time. They will be able to leave here at 11-12 weeks of age. At that time they will be vaccinated and dewormed and seen by my vet.

Breeding pairs start at $2500 and go up depending on quality. I only sell breeding cats to established RFCI breeders or breeding pairs to beginners that are willing to follow the ethics set up by Ragdoll Fanciers Club International. I do not offer stud service. Occasionally I have an altered adult available at reduced prices to approved homes.

Delivery is available for a modest fee or I could meet you part way at a rate of $40 per hour of driving. We are located 1.5 hours south of Quad Cities, Iowa, 4 hours southwest of Chicago, 4 hours north of Saint Louis and 4 hours east of Des Moines.

Shipping is available and usually amounts to $350. This includes the airfare, crate, health certificate, and gas to the airport, which is a 3 hour drive.

Guarantee

You have 72 hours to have the kitten checked by a vet and if any problems are found I will refund the price of the kitten when he is returned within the 72 hours.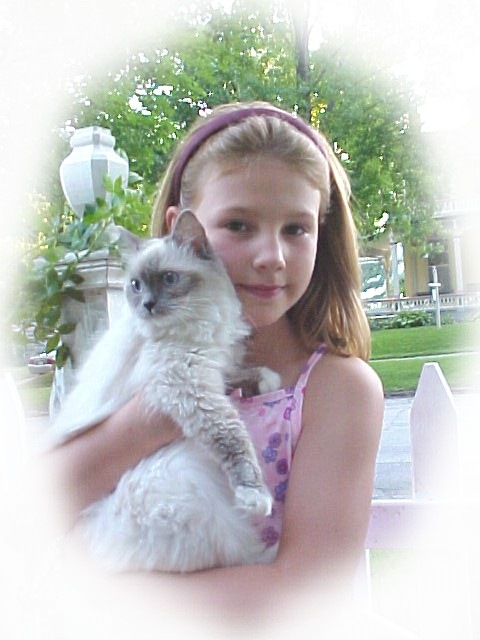 Kittens are sold with a 2 year genetic health guarantee. If within the first 2 years of life a fatal genetic defect is found the kitten will be replaced by another kitten when a necropsy or vet records are supplied. I require that all my kittens become indoor cats only.